Welcome
For a free 15 minute consultation to ask questions and see if you would like to work with me as your Individual, Couples or Family Therapist, call me at (626)466-7616. I would be happy to answer any question you have about how therapy works and how you can benefit from it. I will share with you about my experience with clients who came to therapy with problems similar to your problems and will answer any questions that you have about therapy.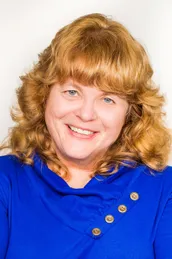 Laura is a Trusted, Experienced and Licensed Therapist for the Whole Family
Hello, I'm Laura LaPointe, Licensed Marriage and Family Therapist. Welcome, I'm very glad you have come to my website.
I know it's not easy for many people to even look for psychological help, so thank you for looking me up. And, congratulations for having the courage to take the first step toward making your life better. Let me tell you a little about myself and how I work as a therapist:

2. I specialize in treating Depression, Anxiety, Relationship Conflicts, Abuse Recovery and Grief.
I have had success treating clients who struggle with:
Depression, Bipolar, Anxiety and Panic Attacks
Couple's Relationships Conflict- communication problems, trust issues, affairs, separation and divorce
Parent-Child/Teen Conflict - parenting concerns, inability to understand each other, disrespect for authority, miscommunication
Abuse/Abandonment Recovery from effects of physical, sexual, verbal, emotional, spiritual, narcissistic abuse and PTSD
Grief and Loss through death, breakup, divorce, moving, changing jobs, and life transitions
Women's Issues- self esteem, body Image, poor boundaries, dealing with the effects of unrealistic standards placed on women by society and the media, perfectionism, balancing work and family,
Special Needs Families- families that have children with developmental delays or on the autism spectrum
I have worked for over 23 years with clients who struggle with depression, anxiety, relationship conflicts, abuse and grief. I have studied extensively about how to help depressed and anxious people feel better. I am a trauma infomed therapist which means I have many years of experience working with people whose depression or anxiety is made worse by unresolved past traumatic experiences or grief. I have learned how past abuse and loss can effect people in future relationships. My clients have experienced many types of abuse including physical, sexual, emotional and spiritual abuse. They have also experienced significant losses from separation, affairs, divorce and death. Their courage and perseverance constantly amazes me. I love to see my clients come out of their pain and feel stronger, more confident and able to face the challenges of their lives.
3. I am an active, involved therapist. I won't just listen to you. We will work together to make real changes in your life .

Good therapy involves you and I working together to reach your therapy goals. One of the common myths about therapy is that the therapist just sits and listens. Although good listening is essential to good therapy, therapy involves the active participation of both the therapist and the client/couple or family. I will listen very carefully to all you have to say. And, once I understand your struggles, I will make suggestions and recommendations specifically designed to meet your therapy goals and needs.

4. I am a Cognitive/Behavioral Therapist
Cognitive/Behavioral Therapy uses techniques that help people examine the ways that they think, communicate and behave. Clients gain insight into the beliefs they hold about themselves, relationships and their future. These beliefs may be guiding them to make poor choices in their relationships and employment. In therapy we will work to help you become aware of these beliefs and behaviors and how they might be hindering you from having the psychological health, relationships and the career that you want to have. Once you have this awareness, we will work to challenge and change any belief or behavior you have that is keeping you from accomplishing your personal and relationship goals. Also, we will work on helping you learn new coping and communication skills to help you gain greater confidence and emotional stability.
My Mission
It is my mission to emotionally strengthen, support and educate clients so that they can make the changes necessary to allow them to move ahead on their life journey and rebuild their lives. I love what I do and feel it is an honor to have clients share the personal details of their lives with me. It is humbling to have people share struggles and feelings that caused them pain and sometimes even shame. Some of these clients have never even told these secrets to their loved ones. To get a little bit of feedback from my clients, please see client reviews above. (Note: Everything communicated in therapy is confidential, so client comments only have initials and general age and location. They have all given permission for their comments to be on this website.)
Get a Fresh Start
Help is out there, don't give up! As an LMFT, I've been honored to see people grow and experience healing through Individual, Relationship, Couples and Family Therapy that they didn't think possible. These people were committed to learning and growing in order to accomplish new found freedom and harmony in their lives.